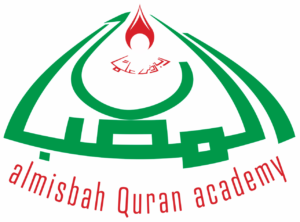 AL MISBAH QURAN ACADEMY CURRICULUM
PREPARATORY CLASS
Curriculum used: Qaida Nouraniyyah up-to intermediate level
A. Objectives
i. In this level, students are to learn and memorize the Arabic letters, learn their correct pronunciation and be able to articulate their exits (makhraj).
ii. Students are to be introduced to words.
BEGINNER LEVEL
A. Objectives
i. The students in this level proceed to learn how to read words and phrases without hesitation. Upon evaluation, students can proceed to the intermediate phase if proficient in reading words and phrases correctly.
INTERMEDIATE LEVEL (MUSHAF)
A. Objectives
i. In this level, the student is to be introduced to rules of reciting Quran. The student will gradually be taught to read more complex phrases in the Qur'an. The student will be taught how to memorize shortest chapters.
ADVANCED TAJWEED LEVEL
A. Objectives
i. Students in this section will begin a khatmah (cycle of reciting entire Quran) as part of their requirements to proceed to the next level.
ii. Students will be taught the different rules of tajweed. They will also learn how to put these rules into practice.
iii. Students will memorize the last chapter while conforming to tajweed rules.
HIFDH LEVEL
A. Objectives
i. In this level, students are to be taught daily and gradually the memorization of the entire Quran. Students in this level will be expected to be able to proficiently recite the Quran and thus be able to memorize with ease while conforming to the rules of tajweed.
ii. Students will also be expected to review previous lessons to strengthen overall memory.
PRAYER AND WUDHU
A. Objectives
i. To learn how to perform rituals of prayer and the supplications to recite.
ii. Students will learn how to perform ablution and practice the prayer of dhuhr as a school.
PROPHETIC SEERAH
A. Objectives
i. Students will learn to be familiar with the prophet ﷺ and the companions.
ii. Students of grade level 6 and above will also be taught some of the major events that took place in the story of the prophet ﷺ
iii. Students will be evaluated at the end of the semester.