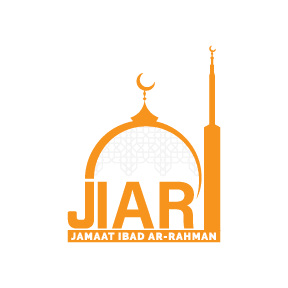 Announcements:
JazakAllaahu Khayran for your continuous support to Jamaat Ibad Ar-Rahman. Please contribute toward our fundraiser and help us sustain our masjids.
Dear Community Business Partner, Assalamu Alaikum! Peace! We hope this finds you well by the mercy of Allah (SWT). As a valued member of the community, we reach out to you to inform that Jamaat Ibad Ar-Rahman (JIAR) is conducting its annual fundraiser on March 11, 2023. This is the most significant yearly event where community members gather to support their Masjids and community programs. We are excited to let you know that JIAR has decided to publish a Business Booklet with the aim of supporting fundraiser costs and helping community members identify local businesses in the Triangle area.
By the grace of God, our community has grown significantly in number and diversity in the past several years and we are blessed with two Masjids currently accommodating more than 800 people for Friday Jummuah prayers in several shifts. The greater Durham area has recently welcomed many refugee families from around the world. With this continued growth, the funding needs for improvement projects, community welfare, and Masjid operations have also increased. We expect to have your generous contribution to support JIAR programs and projects. The venue for this program is New Student Center, NC Central University (500, Nelson St., Durham, NC 27707). You are cordially invited to this blessed event and join the fundraiser dinner with some esteemed scholars from around the United State.
Your business can also support the fundraiser by sponsoring an advertisement which would be published in the Business Booklet for distribution during the event. An advertisement would provide an excellent opportunity for exposure to the community as it will also be displayed on TV monitors at the Masjid lobby for a year. Please indicate your choice for placing one of the following advertisements:
– Back Cover (approx. 8.5 x 5.5 Sq. Inches) $500 (sold out)
– Center Fold (approx. 8.5 x 11 Sq. Inches) $800 (2 pages, or $400 each page)
– Inside Cover (approx. 8.5 x 5.5 Sq. Inches) $300 (sold out)
– Inside Full Page (approx. 8.5 x 5.5 Sq. Inches) $250
– Inside Half Page (approx. 4.25 x 5.5 Sq. Inches) $150
Business Name: ___________
Contact Name/Number: _______
Signature: ______________
Please indicate how you will provide the material for the advertisement and email / call admin@ibadarrahman.org / 919-394-7336
JAK
Thank you.
©2020 Jamaat Ibad Ar-Rahman