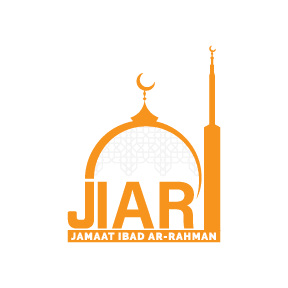 Announcements:
JazakAllaahu Khayran for your continuous support to Jamaat Ibad Ar-Rahman. Please contribute toward our fundraiser and help us sustain our masjids.
Meet the Candidates for Board of Directors Elections 2021
As-salamu Alaikum wa Rahmatullahi wa Barakatuh,
Dear community members, as we are approaching the Board of Directors elections on April 16th – 18th, the elections committee is hosting a Meet-the-Candidates event on Saturday April 10th 2:00 PM – 4:00. PM. 
Zoom Meeting details:
https://us02web.zoom.us/j/87242280821
Or manually enter Meeting ID: 872 4228 0821
Agenda: 
2:00 – 3:00 PM | Moderator directs questions for every candidate to answer
3:00 – 4:00 PM | Q & A by our commmunity
The list of candidates alphabetically ordered:
Abdul Gafoor Khan (withdrew)
Ahmad Abed
Ibrahim Ihbais
Jasim Chowdhury
Manzar Alam
Mohammad Usman Akhtar
Rizwan Malik
Saad Hady
Wadie Raki
Zameer Shaik
JIAR Full-Members can vote either in person at one of the two Masjids between April 16th (6:00 AM) and April 18th (6:00 PM) after every prayer, or online using a unique registration link emailed individually (you will get the email on April 16). To be able to vote online and get your unique voting link, please make sure you have a Mohid account with a valid email address on file. If you need assistance with that, please reach out to community@ibadarrahman.org.
Please plan on joining and participating in the event to help JIAR leaders serve our community better.
Jazakum Allahu Khairan,
JIAR Elections Committee
©2020 Jamaat Ibad Ar-Rahman