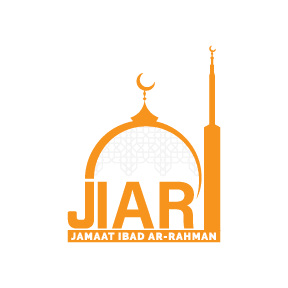 Announcements:
JazakAllaahu Khayran for your continuous support to Jamaat Ibad Ar-Rahman. Please contribute toward our fundraiser and help us sustain our masjids.
JIAR Board of Directors 2023 Elections Timeline
Alsalamu Alikum dear community members.
As we are preparing for the next round of elections for the JIAR Board of Directors in 2023, we are kindly asking the community members to register (or if already registered, update contact info as needed) as JIAR full members, more details can be found here.
The 2023 elections for the JIAR board of directors will take place on Friday Mar 17th, 2023 (6AM) – Sunday Mar 19th, 2023 (6PM)
The detailed timeline of the elections process is as follows:
Date

Event

Saturday, Dec 17th 2022

Membership drive ends and

draft list of members posted

Friday, January 6th 2023

Final List of eligible candidates and voters posted

Friday, January 6th 2023

Nominations Open

Saturday, February 11th 2023

Nominations End

Feb. 11th – Feb. 25th 2023

Nominees validation

Sunday, Feb 26th 2023

List of Candidates Posted

Wednesday, Mar 15th 2023 at 9:15 PM

Meet the Candidates online event

Friday @ 6 AM, March 17th 2023

Start of the voting period

Sunday @ 6 PM, March 19th 2023

End of the voting period

By Maghreb, Tuesday, Mar 21st 2023

Successful Candidates Announced
Six positions are available for election this year. These include the following six members:
1) Br. Ibrahim Choukri

2) Br. Hafed Elhaj

3) Dr. Yusuf Lightsey

4) Br. Mustapha Nejmeddine

5) Br. Saleem Qadri

6) Br. Omar Shehata
Full list of current Board of Directors Members can be found here: https://ibadarrahman.org/directors/
Nomination forms are available in online format on our website and paper format at both JIAR facilities.
Please participate and support your local masjids.
Jazzakum Allah Khairan
JIAR Elections Committee
©2020 Jamaat Ibad Ar-Rahman